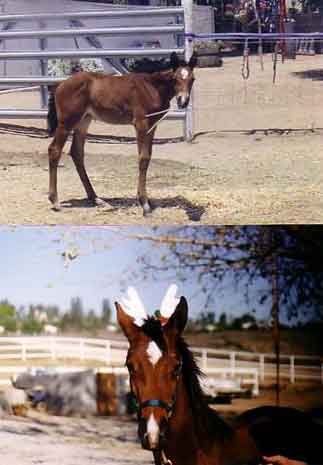 Segen shown here as a weanling and again as a yearling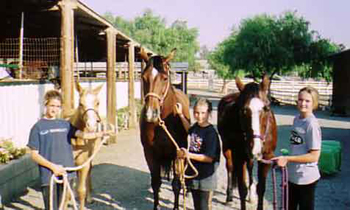 3 Generations!
At left - 3 year old Soliel out of Segen ATA, by Sir RH Maximillian - AQHA. Center - 12 year old Segen out of Exacta Queen by Sieg ATA. At right - 30 year old "Grandma" Exacta Queen out of Smok'n Gal - AQHA by Ya Got Trouble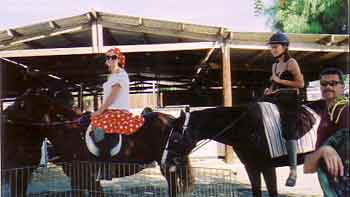 Halloween Costume Contest at Liston Stables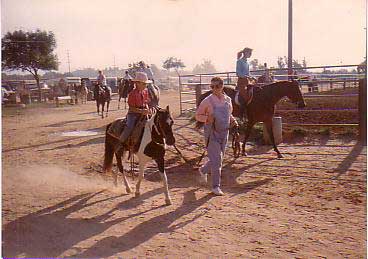 Elishia with her first pony oreo, an 11 hand Shetland pony.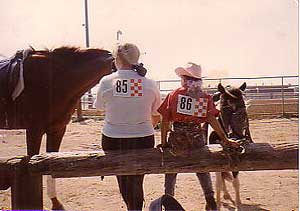 Venice & Daughter Elishia
at a show waiting for their next class.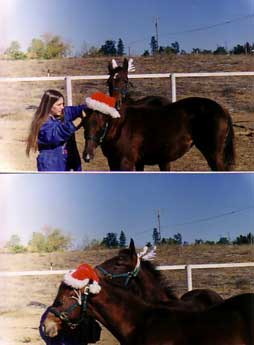 Elishia putting santa hats on our
Trakhener yearlings Angel and Bunny.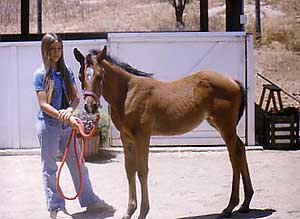 Elishia helped me foal at least 7 foals.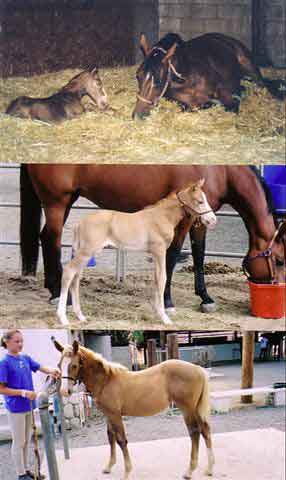 Segen with her first foal - a palomino filly by Sir RH Maximillian -
AQHA. Segen was an excellent mommy.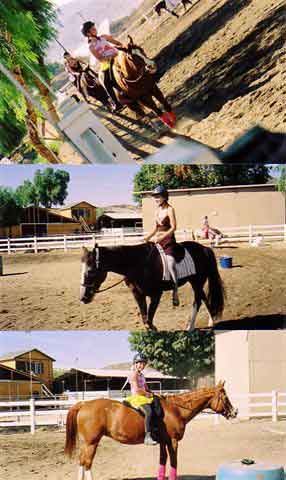 Halloween Costume Contest at Liston Stables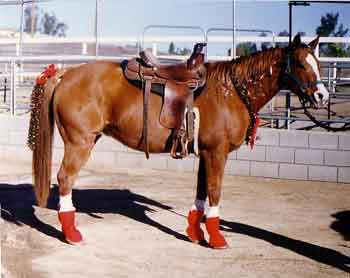 Our school horse Bow all dressed up for the Christmas Parade that Venice rode in Perris California. She is the perfect Quarter horse! Doc Bar granddaughter & Poco Bueno lines. She is 25 years old now and has had 3 foals.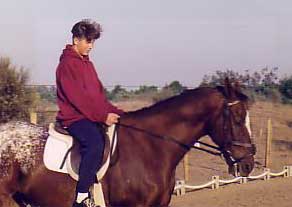 Danny, riding Venice's dressage horse Scott.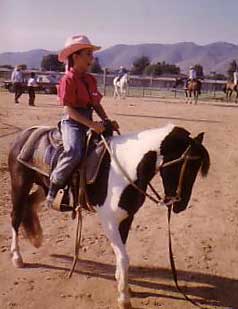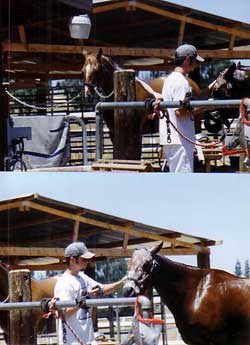 Danny giving a bath to a 33 year old Quarter Horse named Beezer.
Beezer owned and ridden by Joan Fayhe.