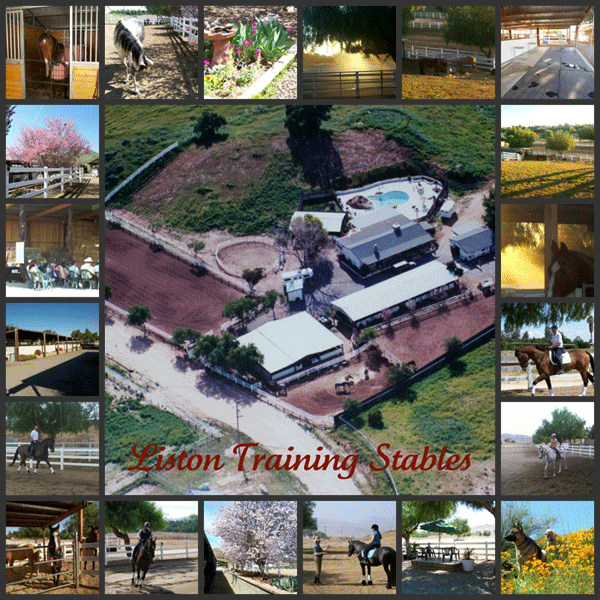 All the above images taken at Liston Stables

Private Boarding Facility Located in Woodcrest.
Liston Stables provides a quiet and relaxing environment to spend time with your horse allowing you every opportunity to focus on and enjoy the horsemanship that is important to you!

Top Quality Boarding, Training, Lessons, Clinics and Custom Care Programs available.
We welcome Dressage, & Hunter/Jumping riders
will find a wonderful home here at Liston Stables!

Dressage training and instruction available on site.
Board available to persons and their horses in a minimum of a part or full time training or a part time lesson program of at least 2 lessons per month with our resident trainer Lindsey Smith or clinic with Jill Beltran 2x per month. Trailer-ins welcome for lessons, training and clinics - Trailer-in fee applies.
Family Owned and Operated
Meet the Liston Family




For additional information on any of
our available services contact:

Venice Liston
19035 Birch St., Woodcrest, CA 92570
Email: listonrescue@gmail.com


Here is what is happening in
2017 at Liston Stables!

Come Join Us
Clinic with
Jutta Schott, Feitlehrer FN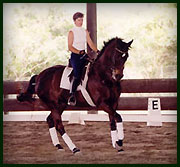 Clinics require minimum of 3 riders
Those wishing to attend must
reserve their ride time in advance.
Click Here for more information